1 November 2023 // Nieuwe Nor Heerlen
19:00 - 22:00 
Be the Shift!
From young to old, we have to deal with change. For this second TEDxOpenUniversiteitHeerlen, we have asked inspired speakers to address the theme Be the Shift! In response to the constant changes, our speakers did not stiffen or rebel, but took action. What shifts have they seen coming in their lives or work? How do they deal with these shifts? Why did they start changing and what caused that movement? How did they start moving?
Registration is open!
After the first successful edition of TEDxOpenUniversiteitHeerlen in 2022, the next one is on Wednesday 1 November 2023. A new theme, new speakers and a new location: pop podium Nieuwe Nor, right in the centre of Heerlen! The first speakers have been announced! Keep an eye on this website for more information.

Join us at TEDxOpenUniversiteitHeerlen 2023! Tickets are free, but seats are limited. So don't wait too long and register!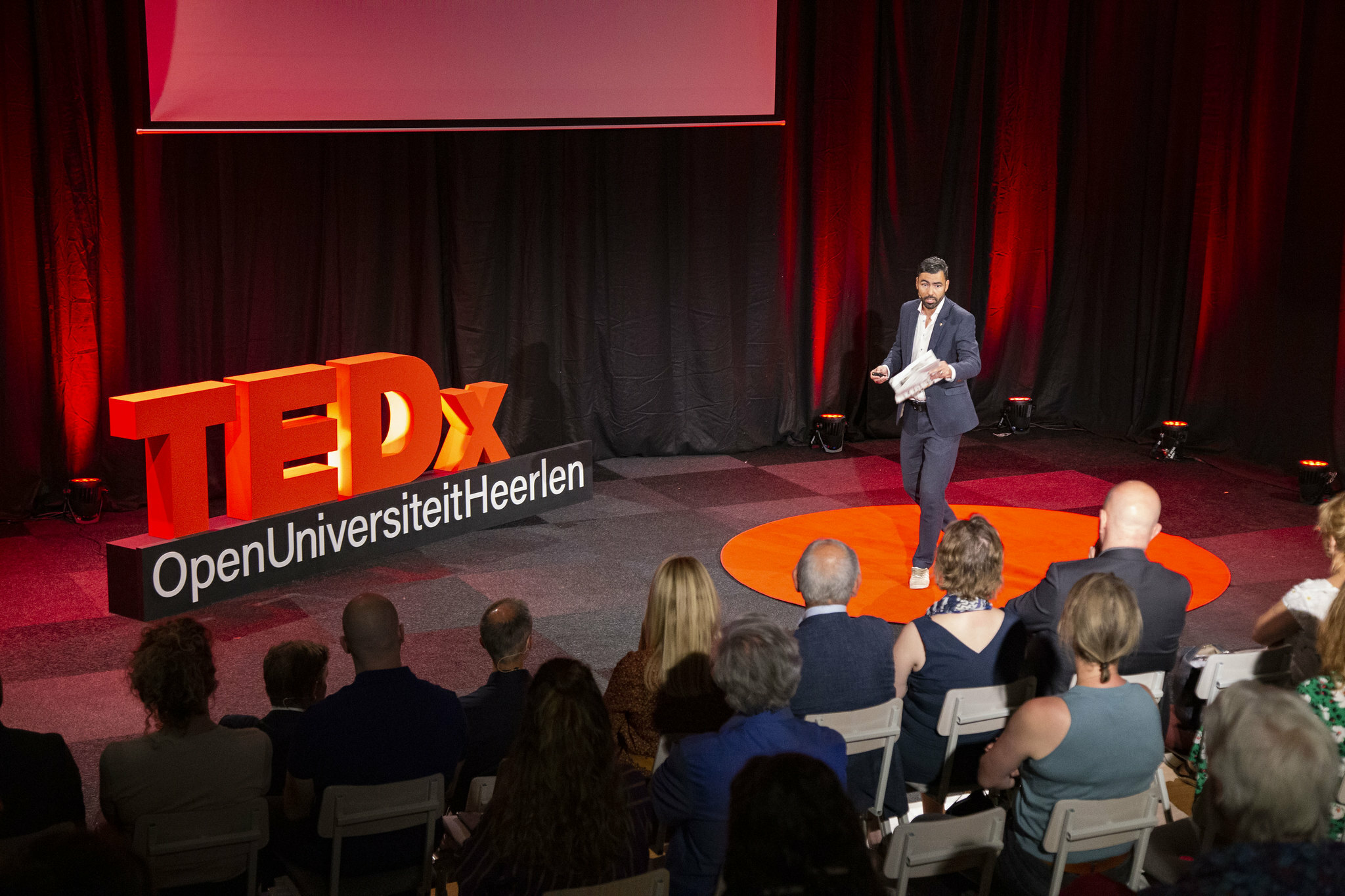 Previous edition
The first edition of TEDxOpenUniversiteitHeerlen took place in June 2022. The central theme was Now or Never! Huge thanks to our speakers and our audience for making this an amazing first edition of TEDxOpenUniversiteitHeerlen!
Click on previous editions tot watch the recordings of the TEDx Talks.
About Open Universiteit
The Open Universiteit has a unique role within the higher education system of The Netherlands. Openness is ingrained within its DNA. The Open Universiteit offers high-quality, part-time, personalised and interactive online education, reinforced by socially relevant research.